Welcome to Eberhardt Senior Community
Located in the heart of Amish country, Eberhardt Senior Community is located on a 27-acre campus in Arthur, IL. Our beautiful facility and grounds will make you feel right at home from the moment you arrive.Our campus is proud to provide seniors with a continuum of care ran by a local board of directors. We offer independent living, assisted living at Eberhardt Village and skilled nursing and rehabilitation at The Arthur Home.

The Arthur Home provides both long term and rehab to home care. We offer in house customized therapy from ONR to increase strength and enable people to return home. For those needing a place to call home we offer wonderful care and companionship.
Eberhart Village Assisted Living is a wonderful environment for those who are independent and either need a little assistance or just the reassurance that someone is always there. Eberhardt Village is staffed 24/7. Each resident is able to participate in activities of their choosing, go on outings, and of course enjoy 3 meals a day in a safe and warm environment.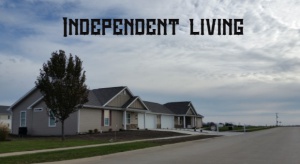 Our Independent Housing in an ongoing project. We have 2 units completed and are enjoyed by the people who live there. When you purchase an independent living unit you not only have a beautiful home, it comes with lawn care, appliance maintenance, trash service, lifeline alert system, unit maintenance and the security of knowing you or your loved ones will receive a portion of the purchase price back if you move and the unit is then sold. We have the plans to build more units. If you are interested and would like more information contact us today!
Favorite Gathering Places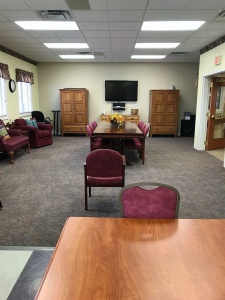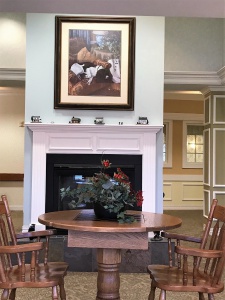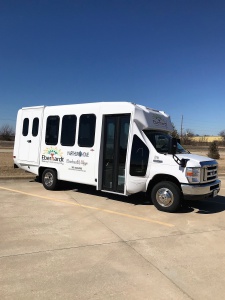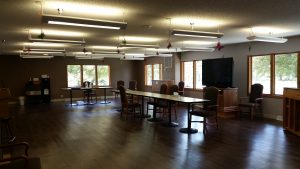 Contact us today for more information!
Eberhardt Senior Community
 431 W. Palmer St
Arthur, IL 61911
Phone: 217-543-2103
Fax: 217-543-2278