The Arthur Home recognizes that everyone's needs are different and have been providing an individualized plan of care that addresses both the physical and emotional well-being of each senior for over 50 years. Whether you are having joint replacement surgery or can no longer care for yourself and need medical and personal assistance, we can provide care for both. We understand the overwhelming challenges that family members face when caring for an aging loved one on their own. The Arthur Home staff will work with the senior and family to determine the best plan of care for each given situation.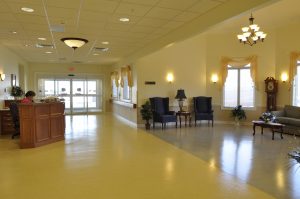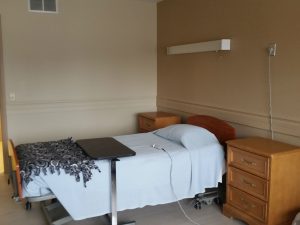 Rehabilitation
Rehabilitation services are provided on-site by Orthopedic Neurological Rehabilitation, Inc. (ONR), one fo the nation's top rehabilitation providers. Services available include physical therapy, occupational therapy and speech therapy. The licensed therapists and assistants from ONR specialize in working with senior citizen population.
Hospice
Hospice involves compassionate care for individuals facing a life-limiting illness or injury. Hospice care involves a team-oriented approach to expert medical care, pain management, and emotional and spiritual support expressly tailored to the patient's needs and wishes.
Support is provided to the patient's loved ones as well. At the center of hospice care is the belief that each individual has the right to die pain-free and with dignity, and that the families will receive the necessary support to allow the individual to do so.
The Arthur Home works directly with several agencies to provide hospice care.
Financial
The Arthur Home is Medicare and Medicaid certified in addition to accepting private payments. Call 217-543-2103 for more information.